Celebrities Who Posed for Playboy
Hugh Hefner (the founder of Playboy magazine) successfully obtained a $1,000 loan from his mother and launched Playboy in December 1953 .
Over the years a lot of hot, naked women have graced the pages of Playboy. And as much as warm-blooded folks all like getting a peek at the Playmate—dreamed up by Hugh Hefner to be the girl next door, stripped bare for your convenience—nothing has the gawk factor of celebrity skin. Movie icons, TV stars, athletes, supermodels—fans know them with their clothes on, and a lot of those fans want to see them with their clothes off.
Marilyn Monroe (1953).
Playboy launched in December 1953 with a celebrity on the cover and in the pages—Marilyn Monroe (who didn't actually pose for the mag)—but the magazine really didn't trade in famous nudity for its first couple of decades.
A few of the Hollywood celebrities listed in this slide show actually found fame after posing naked for Playboy, but most of them went naked after becoming a star.
Charlize Theron
Charlize Theron, the South African beauty, first posed naked for Playboy back in 1999 even before she was an actor in Hollywood.
Jessica Alba

This was one that caused an uproar for Playboy. An image of Jessica Alba appeared on the March 2006 issue, but it was without her knowledge. She sued the publication, but the lawsuit was dropped eventually. She is known as a sex symbol, so shocking she hasn't bared it all for Playboy.
Lindsay Lohan
Lindsay Lohan has been a hot mess over the past few years and can't seem to keep herself out of trouble with the law, including her recent arrest for punching a girl at a bar. Why doesn't Lindsay just stay out of the bar? She was broke and needed some money, so Playboy offered up some dough and Lindsay accepted and appeared in the January/February 2012 issue.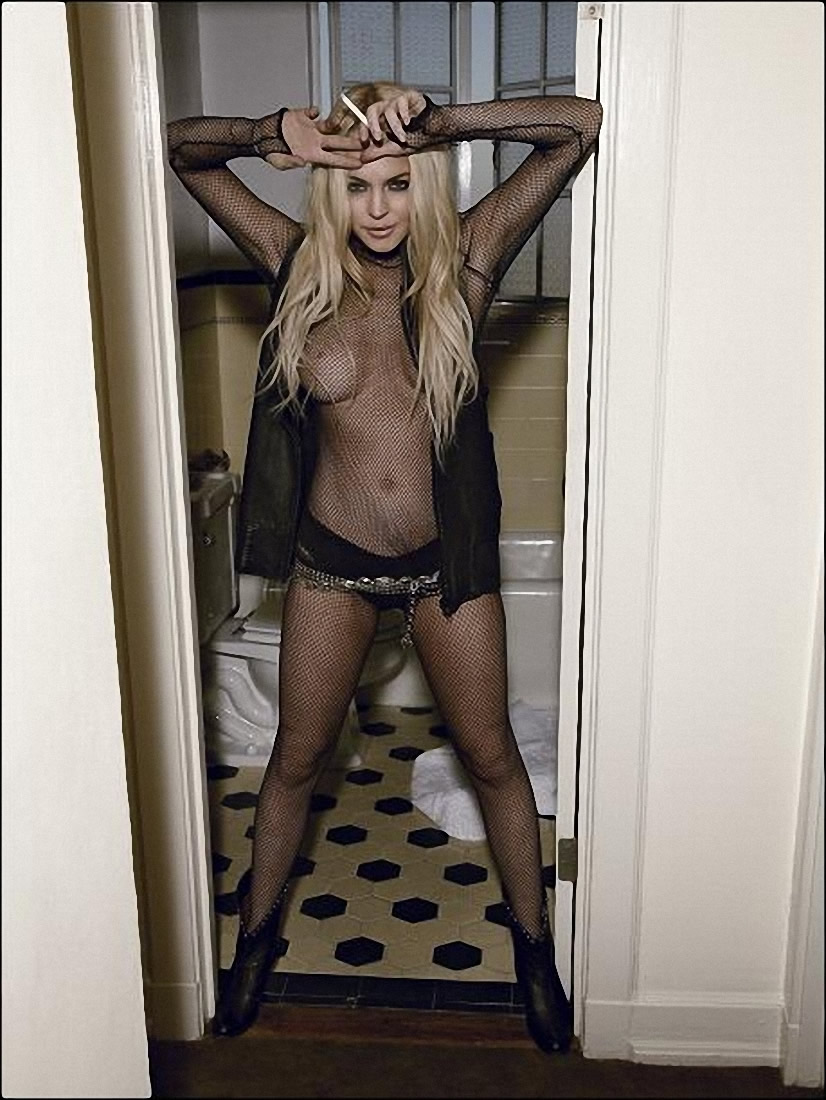 Tara Reid
Tara Reid made a name for herself when appearing in American Pie. She has since become a hot mess and appeared to be drunk at many events and had a Wardrobe Malfunction on the red carpet, but it was enough to want everybody to see everything in the January 2010 issue.
Jenny McCarthy
Jenny McCarthy started her career back in 1993 when she posed for Playboy. She went on to become the Playmate of the Year for 1994 and has since appeared in the magazine six times. She posed for the July/August 2012 issue, nearly 20 years after her first appearance.
Adrianne Curry
Adrianne Curry is the face and naked body on the cover of the January 2008 Playboy Magazine's Holiday Anniversary Issue.