Most Shocking Celebs Red Carpet Entrance
Here is a gallery of  a German celebrity wearing (or not wearing) the strangest outfits to attract the most attention. It works and the camera's are flashing all over her naked presence.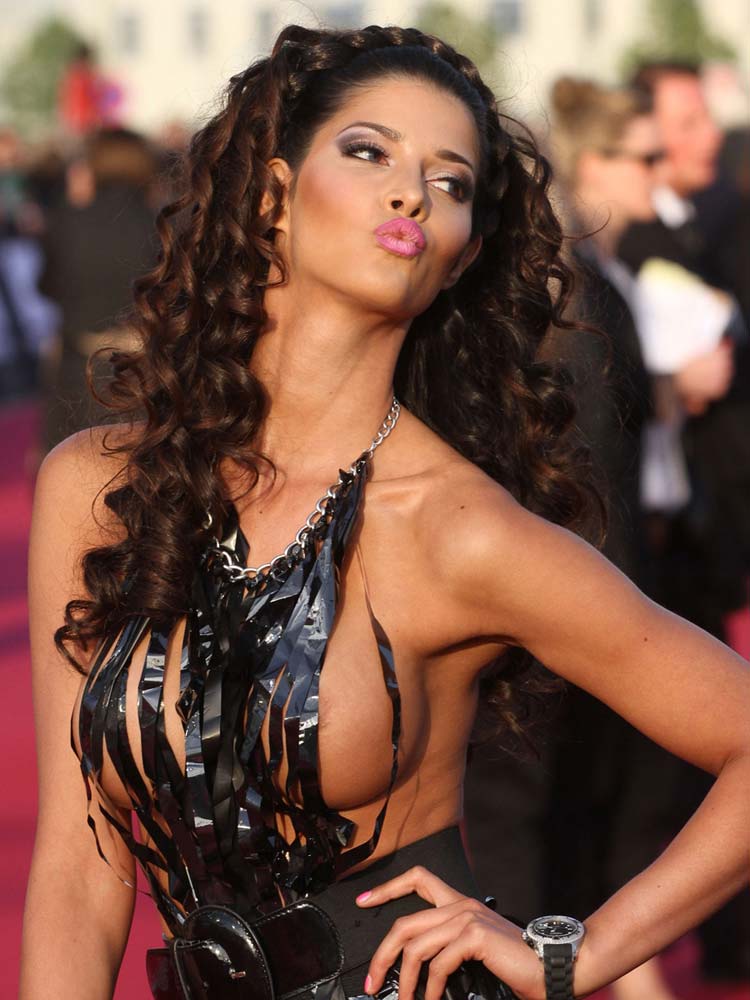 Micaela Schaefer (Micaela Schäfer, born November 1, 1983 in Leipzig, Germany) is a German celebrity and model who likes to be naked most of the time. Have a look and judge for yourself whether this latest outfit worn (or not) by her can be called "the future of outfits" or not.