What Russain Pop Star's are doing on Stage
Concerts have changed a lot since the 80's. First it would be just guys with long hairs, tattoos and cigarettes. Now a days its girls singing on stage with very little or no clothes – and the audiences wondering when will the time come when the pop stars have no clothes on them at all. Well wait no more, the time has come, now in Russia girls are singing and dancing live on stage completely naked!
See it for yourself.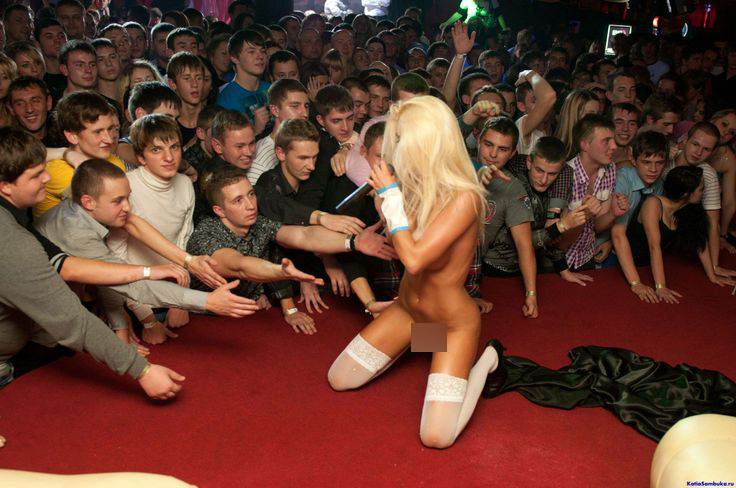 A pop star performing on stage in front of a LIVE audience in Russia. Now that's something you don't see everyday!
Katya Sambuca is a Russian pop singer and an adult model.She was born in 1991 (23 years old) in St. Petersburg, Russia. Her height is 5′ 7″ weight is 115lbs. No tattoos or piercings oddly!
Katya is currently the hottest sex magnet in Russia, and a coveted Beauty of the most popular Russian social network VKontakte.
"Now that I am a pop star! I want to make myself known to people for my outrages stage performances!" said Katya.