Micaela Schaefer On the Streets of Germany
Micaela Schaefer (Micaela Schäfer, born November 1, 1983 in Leipzig, Germany), is a German C-promi, naked body presenter, DJ and singer. She was Miss East Germany 2004, Miss Venus 2005, The Face Of Campari 2005 and Miss Maxim 2006. She also ranked eighth place in the first cycle of Germany's Next Top Model in 2006.
Micaela Schaefer Naked on the Streets of Germany #IceBucketChallenge :
–
Micaela Schaefer was born in Leipzig, Germany and lived there for two years before moving to Berlin. As a child she attended ballet school. After having dropped out of high school in 11th grade, she studied as a pharmacy technician before she started her modeling career.
Erotic pictures of Schaefer have appeared in the men's magazines, Playboy, Men's Health and FHM. Schaefer hosted different porn fairs and modeled in the Berlin Fashion Week. In 2010, shots from a lingerie shoot of Schaefer were used for a porn film. Schaefer is a marketing partner of the erotic portal Fundorado. In March 2012, she participated in ProSieben's Celebrity Boxing, where she lost to Indira Weis by points.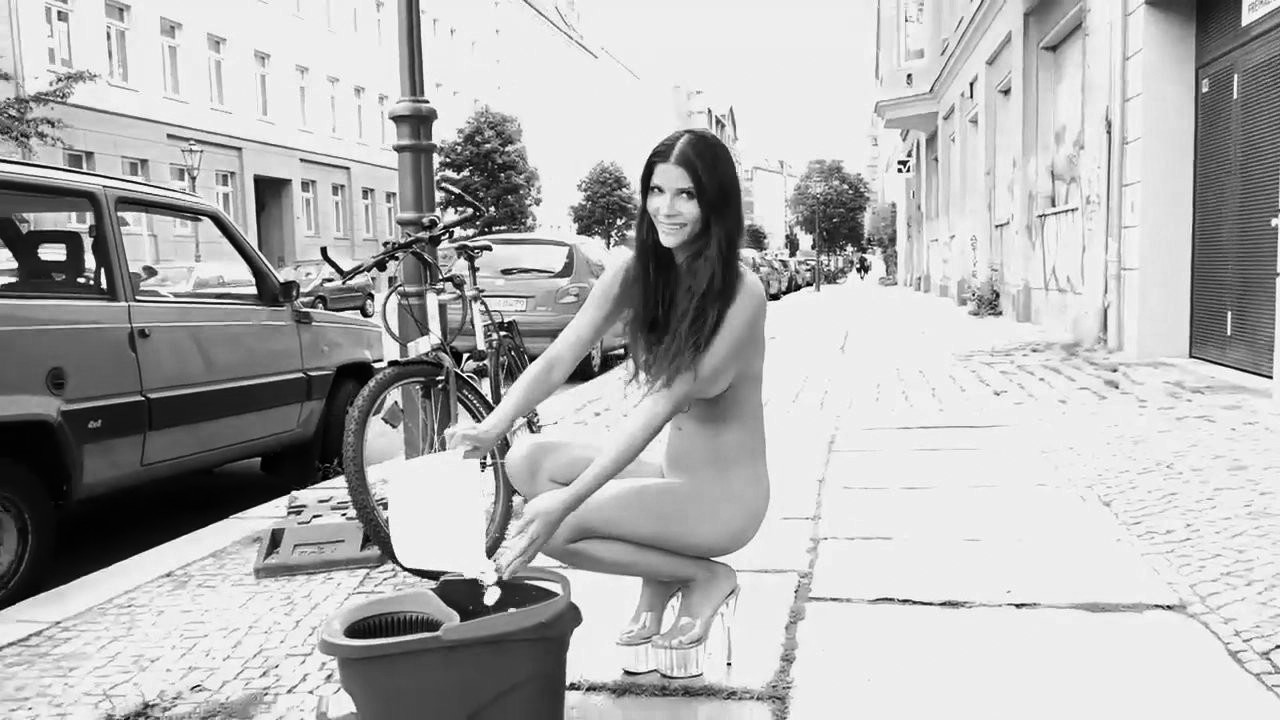 Because nothing says "globally-celebrated and revered film festival" like a naked woman using only thin strips of celluloid to cover her tits and vagina, German model Micaela Schaefer decided to celebrate the beginning of Berlinale with a quick photo shoot.
Was there a point to Micaela's tribute to Berlinale other than to stand around in public with a teddy bear and her exposed ass shining in the breeze? Probably not.
But that's what makes Micaela one of the best female models in the world, because while most women don't even want to be in Germany in the winter, she's at least willing to risk illness for no good reason other than to show us her tits.
It should be clear by now that Micaela Schaefer really doesn't own anything in the correct size. Except shoes. Since it would be uncomfortable all round to wear something smaller for your feet.