Monthly Archive:
January 2014
WARNING: If you are easily upset by disturbing imagery, you are strongly advised NOT to scroll down to view the picture in this post! Why? Well, normally, we'd be all for...
836 total views, 1 views today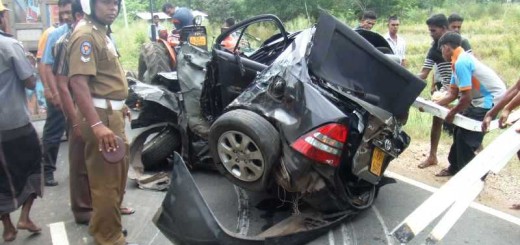 These are photos from Sri Lanka showing a Toyota Corolla 121 car in an accident in the Sri Lankan island A5 highway road between the Pollonnaruwa and Batticloa towns. From...
436 total views, 1 views today